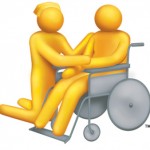 Experience Matters
The Long-term Planning Care Management Team  at Tender Hearts has over 60 years combined experience in the fields of geriatric and developmentally disabled care, providing cares from CNAs to professionals managing skilled nursing facilities. This experience also comes from having enriched the lives, through providing individualized care, of more than 1,600 clients and their families in the community since 2006.
Care Planning
The Tender Hearts difference is long-term care planning: Utilizing comprehensive flexible care plans incorporating continued education, client-specific training and 24-hour support.
Care Planners help to improve quality of life and to maintain independence for as long as possible by meeting our clients' individual needs. They are a responsible and dedicated advocate for the client and a compassionate guardian who often also acts as a  liaison to the family.
Flexibility, compassion, trust, dependability, training, and innovation with a focus on dignity and respect are at the heart of the client and Care Planner relationship. We believe strong relationships help our clients achieve the highest possible quality of life.
Whether just a few hours are needed or around-the-clock care is required, Tender Hearts Care Planners coordinate and monitor a full range of team-based professional services.
The Difference is Training
We are committed to making sure our team consistently exceeds our clients' expectations by providing continued education, training and review of care skills. Skilled members of our team teach and design our cares skill curriculum for our in-house classroom and training lab. This process also allows us to tailor training to your individual needs.
The Tender Hearts cares skill training program includes the following with a focus on safety and prevention for both the client and caregiver.
• Becoming a Caregiver
• Basic Foundations for Care and Safety
• The Care Plan, Care Planner Manager and Care Team
• Professional Boundaries
• Caregiving in an Emergency
• Providing Supportive Care
• Providing Personal Care
• Alzheimer and Dementia